Inquiry
Drosophila Transgenesis Service
Genomic manipulations defined at the nucleotide level have enabled various reverse engineering studies in Drosophila, providing new opportunities to study different biological functions. These genetic modifications include controlled removal, insertion and replacement of genetic fragments. Small fragments from a few bases to large fragments like megabase resolution can be manipulated to produce deletions, duplications, inversions, or translocations of chromosomes.
Drosophila has been an undoubtedly traditional model organism for a century, and its transgenesis is a labor-intensive process that requires optimized protocols and technical expertise. This process tends to divert attention from core research projects. The construction of stable, large-scale Drosophila mutants is fundamental to basic life and applied science research, and is an important medium for basic studies such as Cell Biology and Neuroscience, as well as preamble applications such as pest control and drug discovery.
CD BioSciences has years experiences in Drosophila area to provide comprehensive genome editing services and professional research "ecosystem" for Drosophila research and gene functions. We devote into helping our customers overcome challenges and bottlenecks in genomic engineering manipulations.
Genome Editing Application in Drosophila
We are offering Drosophila Transgenesis services at competitive prices, but it is not limited to the following research.
Transposons are the basis of all transgenic technologies in Drosophila for genome-wide gene disruption and manipulation. We customize the most appropriate transposon genetic transformation service for your subject needs, including P-elements, piggyBac and Minos transposons. We also provide one-stop breeding, validation and analysis services.
Site-specific recombination systems (SSR) have become an important tool for Drosophila genetics, functional genomics and comparative gene expression studies. We have proven SSR platforms such as Flp-FRT, cre-lox and phiC31-att to satisfy customers with more precise and complex experimental requires, and to solve more complex biological problems. We also offer to build dual- or multi- RMCE genetic transformation system, evaluate recombination efficiency and solve your technical challenges in constructing Drosophila mutants.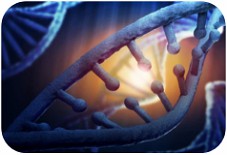 Our Advantages
Rich experience in Drosophila transgenes
- We offer a wide range of transgenic approaches, from P-elements to CRISPR/Cas9 transgenic services.
Outstanding research team and professional platform
- We are able to produce stable transgenic lines in large-scale projects.
Unique integrated research service in the fruit fly field
- Our technology-driven philosophy guides us to provide more comprehensive and refined genetic transformation services in Drosophila.
Reliable data and results
- In addition to healthy mutants, we provide relevant evaluation, analysis services, and issue complete reports.
Rapid turnaround and cost-effective
- Specialize in Drosophila conservation and shipping platforms, we ensure high efficiency and quality.
CD BioSciences has extensive experience in insect transgene. We can provide you with multiple services ranging the entire process of using appropriate and efficient gateway, high-quality end-to-end services, and marketable products. Relying on a proprietary gene synthesis platform, we successfully completed the efficient and high-throughput gene/genome editing. If you have any questions, don't hesitate to contact us.
For research use only. Not intended for any clinical use.
Related Services